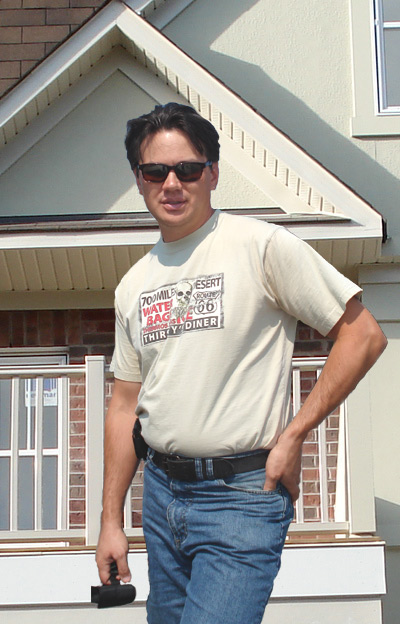 Welcome to my website!
I do professional Siding and Soffit/Fascia Installation.
Since I started in 2003, I have done hundreds houses,
townhouses, townhomes, semi- and detached houses as well as
big 4-5 storey buildings. In my work I use aluminum
extention ladders and Boom Lift machines.
I have all the required licenses and I am a member of Local Union 27.
If you are planning to reface your house with vinyl siding or renew
rusty soffit (or due to house renovation/extention) - I can do it for you!
If you are tired of painting your wood trims around windows and doors
- I can wrap it up with aluminum cladding - maintenance free!
Since I work alone, my prices are reasonable and affordable.
I provide quality installation as well as nice looking appeal to your home.
Take your time and scroll around pages and make your decision -
I'm only a click away to come over and give you free estimation.
Feel free to call me at any time for free consultation
about materials and installation techniques. Good luck!